This page serves as host to my dog guide blog as well as the dog guide FAQ. If you've come looking to read about my experiences as a dog guide user, please scroll past the dog guide FAQ categories.
Dog Guide FAQS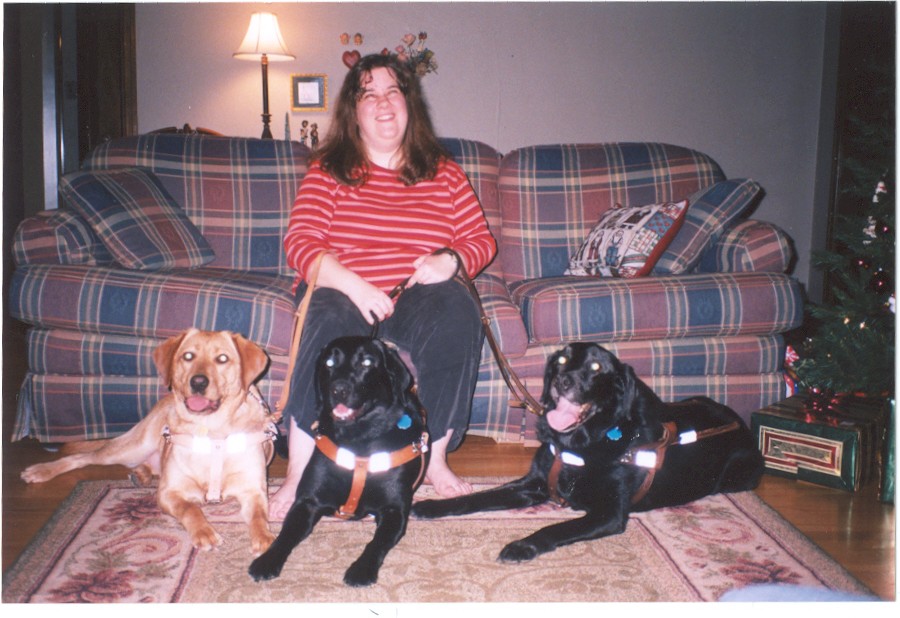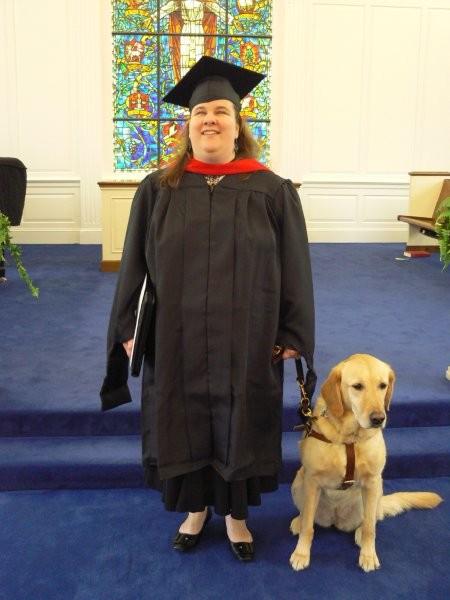 I worked with dog guides from 1991 until September, 2014. During my years of traveling with dog guides, I have had opportunities to speak to groups of people of all ages about what it is like to work with a dog guide. I also answered a lot of questions from people as I was out and about doing things like eating at restaurants, shopping, etc. I thought it might be fun and useful to put some of the answers to questions people ask most often up on the Web so that readers might have the chance to find out some interesting things. I often got lots of questions from children; so I try to write these pages with children in mind.
The most important question: What are the laws about service dogs and public access? This link is to the ADA regulations regarding service animals. If you are looking for answers regarding what animals are legally recognized in public spaces as service animals, whether an entity can charge a fee for access, etc, look here.
My fifth dog ceased working with me in September, 2014, and returned to the Seeing Eye for evaluation of a medical condition and her suitability to continue guiding. I also chose to evaluate my own medical situation. I had been monitoring an allergy to dogs that manifested in moderate to severe asthma attacks. I have chosen not to train with a new dog at this time. I will, however, continue to write about life and work with dogs as I have experienced it. I hope that my writings will benefit other dog users as well as members of the community who encounter people working with dog guides.
If you have a question you'd like me to answer on my site, please post a comment and I'll do my best to answer it. If you are a teacher and your class would like to put a list of questions together, you can also email me.
The FAQ is broken up into categories. Please follow the links for answers to types of questions about special topics.
Dog Guide Training
Dogs at Home
Dogs at Play
Dogs on the Street and on the Plane
dog guides and public perceptions
FAQs under development:
dogs at work
dogs and retirement
fun stories
---
Feed aggregation powered by
Syndicate Press
.
Processed request in 1.07052 seconds.